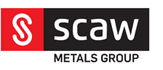 Scaw Metals Group


Scaw Metals is an international group manufacturing a diverse range of steel products. Scaw's key facilites are located in South Africa, Australia, Italy, Namibia, Zambia, Zimbabwe and Ghana, with other sites in North & South America.

Crushing Equipment


Crushing Equipment is well known in Australasia as the premier supplier of ISO9001 quality assured crusher wear parts in alloy steels, high chrome irons & manganese steels, in addition to stocking a large range of crusher auxilliary items.

ACRS


The Australian Certification Authority for Reinforcing Steel (ACRS) administers an industry-based, third-party product certification scheme for steel reinforcement and prestressing strand.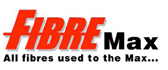 FibreMax Pendant Ropes


Lightweight pendant lines from FibreMax, made from aramid fibres, are the material of choice when looking for an alternative to steel wire rope.